Tutoring Vietnamese for Lao students
MONday - 14/11/2016 03:42
In order to improve understanding of the culture of Vietnam, pratise Vietnamese vocabulary, communication skills for Lao students, while enabling them to be integrated with new learning environments, Faculty of Political Education – Physical and Cultural collaborated with the Vietnam - Laos club to build and organize series of activities for students to Laos in October.
Through meetings with the topic "Learn about the country of Vietnam", "Learn friendship Vietnam - Laos" and vocabulary lesson which help Laos students obtain a better understanding of the history, origin, culture, and people of Vietnam, understand the close friendship between Vietnamese and Laotian.
These are practical and effective activities for Laos students in praticing to use Vietnamese which help them integrate into the new learning environment in Dong Hoi Junior Law College.
There are some activities' images: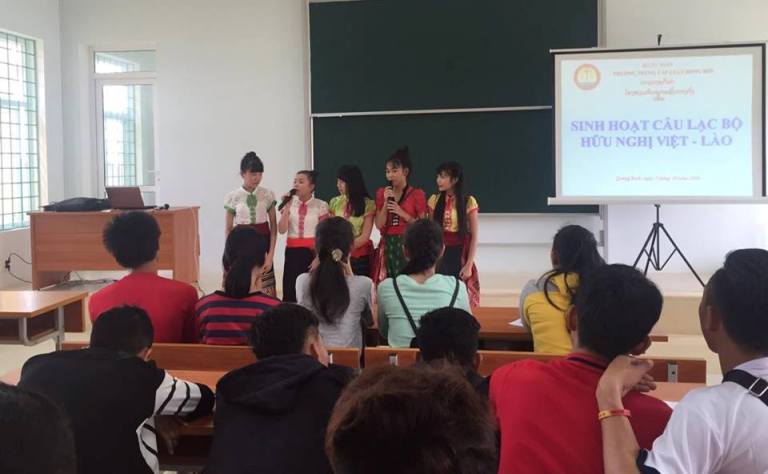 Image 1. One of show's Vietnamese students for Laos students.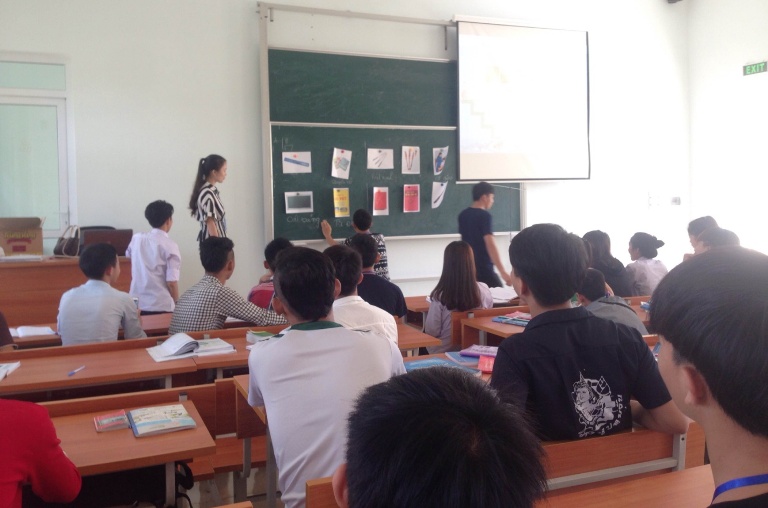 Image 2. Laos Ssudents playing "Slap the board" help reinforce Vietnamese vocabulary.


Image 3. Vietnamese students help Laos students practice spelling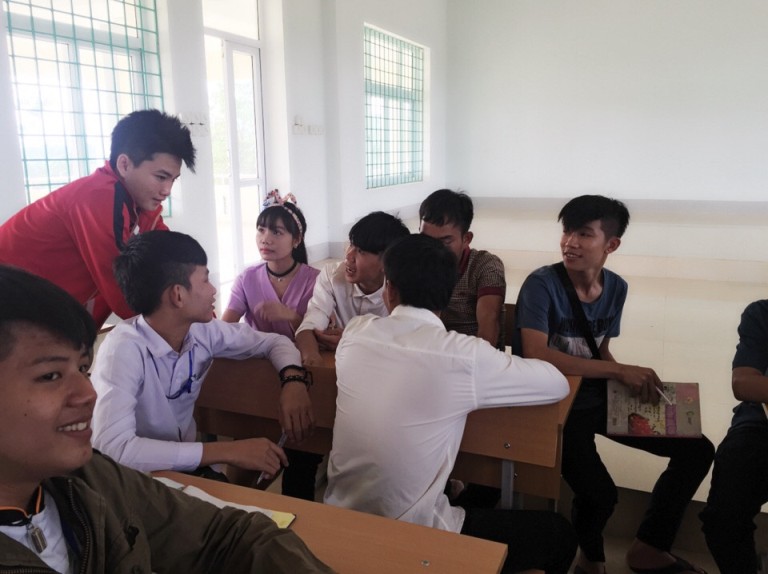 Image 4. Vietnamese and Lao students discuss and exchange vocabulary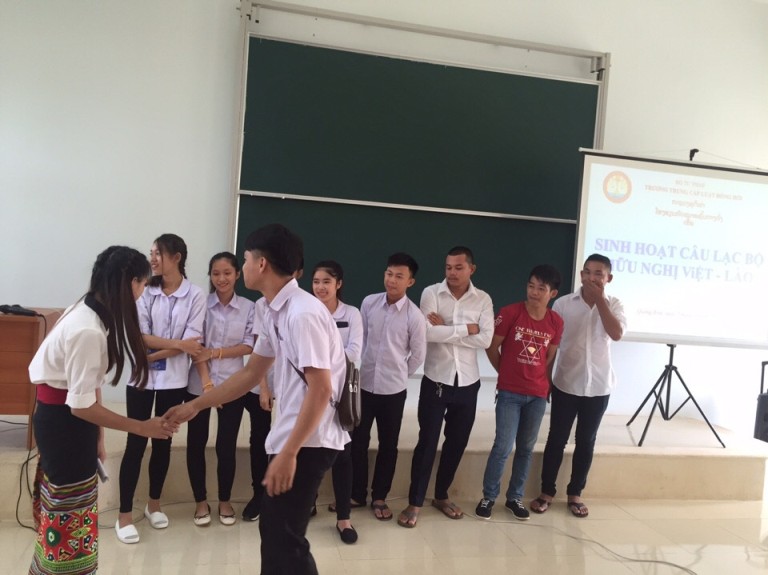 Image 5. Vietnamese - Laos students playing games "Get acquainted"
Author: Linh Trang
Key:
in order, to improve, understanding of, the culture, of vietnam, pratise vietnamese, vocabulary communication, skills for, lao students, while enabling, them to, be integrated, with new, learning environments, faculty of, political education, physical and, cultural collaborated, with the, vietnam laos, club to, build and, organize series, of activities
Dong Hoi Junior Law College's
Online: 0
Today: 50
This month: 739
Total: 204719