The propaganda and legal consultancy for the prisoners of Dong Son Detention Center- Quang Binh
TUEsday - 13/06/2017 14:24
Implementing the Legal Consulting Center's 2017 Action Plan, which aims to provide legal support to the community, is also an opportunity for teachers and students to improve their skills in practical , applying knowledge about law in practice as well as for legal and teaching activities in 2017 to be implemented effectively. On May 27th, 2017, the Legal Consulting center of Dong Hoi junior law college cooperated with Hue Law University to organize propaganda and legal consultations for the detainees of Dong Son Detention Center.
Attending the propaganda and legal consultancy, there were Mr. Vo Khac Hoan - Deputy Secretary of the Party , Vice Rector of the school; Mr. Nguyen Van Lam - Deputy Director of Dong Son Detention Center, and Mr. Ly Nam Hai - Secretary of the Union delegation of Hue Law University, the consultants of Dong Hoi junior Law college and 100 detainees of Dong Son Detention Center.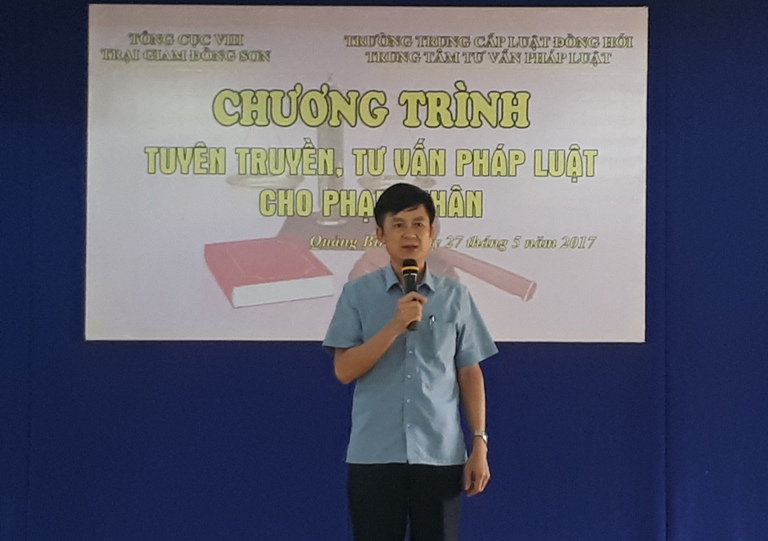 The main method of education is the propaganda combining games, role-plays, skits and answering questions, the knowledge of the Law on Criminal Judgment Enforcement and the Law on Marriage and the Family have been propagated to the inmates here. Some problems, difficulties in legal such as remedies, divorce, ... were released by the prisoners and the consultants answered directly, quality.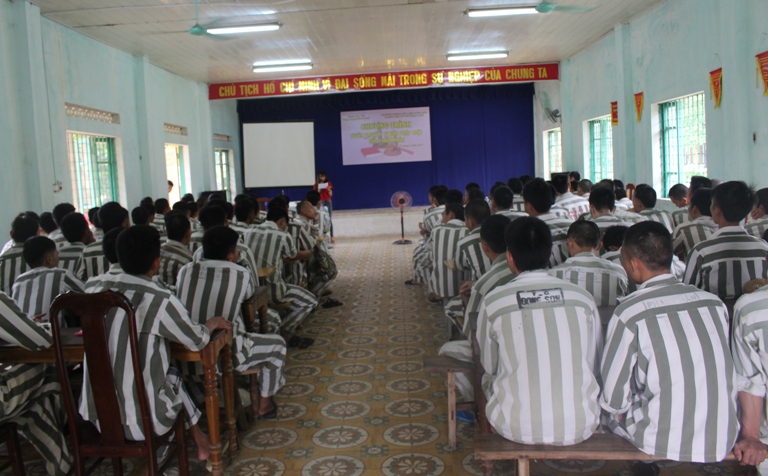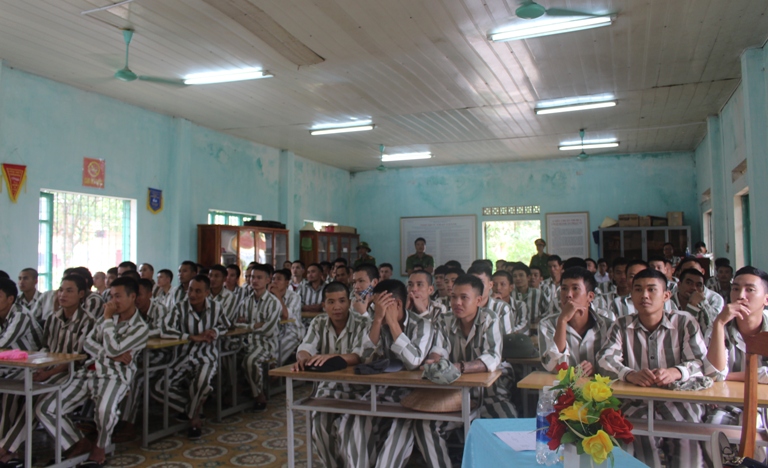 This activity has helped the prisoners know more about legal knowledge and they have an enjoyable and rewarding life. The implementation of propaganda and legal consultancy for prisoners has contributed to the legal education of specific subjects, raising the awareness of law knowledge, stabilizing the mind, working peace of mind, studying and good rehabilitating. The prisoners has been prepared and equiped themselves with intellectual knowledge so that they can integrate into the community and become a good citizen for the society after the expiry of their sentence.
Author: Translator. Tuyet Trinh
Key:
implementing the, legal consulting, center's 2017, action plan, which aims, to provide, legal support, to the, community is, also an, opportunity for, teachers and, students to, improve their, skills in, practical applying, knowledge about, law in, practice as, well as, for legal, and teaching, activities in, 2017 to, be implemented, effectively on
Dong Hoi Junior Law College's
Online: 0
Today: 58
This month: 747
Total: 204727