The closing Ceremony and awarding graduation certificates for the second course of Lao International Students in the school- year 2017-2019
TUEsday - 31/12/2019 07:46
Dong Hoi junior Law college held a Closing Ceremony and awarded graduation certificates for the second course of Lao International Students in the school- year 2017-2019 on December 2nd 2019.
There are MA. Vo Khac Hoan - Secretary of the Party Committee, Headmaster of Dong Hoi Junior Law college and representatives of the Departments, Faculties and all Lao International Students (high school students) attended the Ceremony.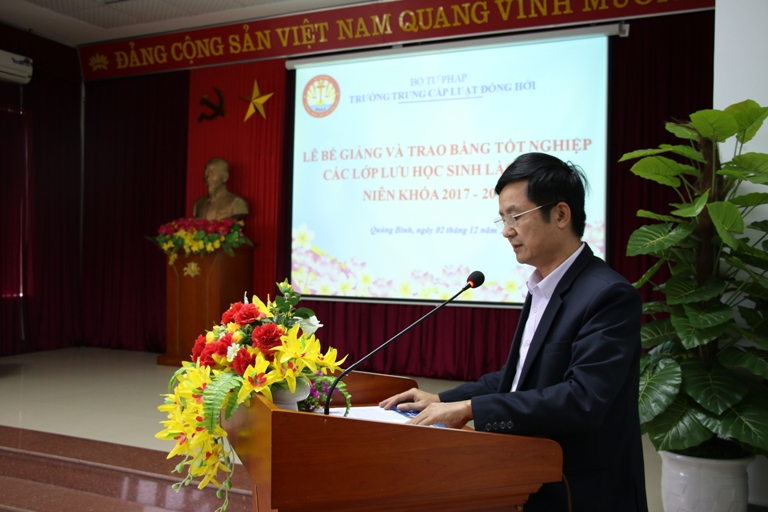 The second course of Lao International students in the school- year 2017-2019 opened at Dong Hoi Junior Law college in September 2016 with 160 students. All of them had studied Vietnamese in 10 months before they studied Law program.
After 2 years of studying, the course ends with 116 Lao International students who can attend the graduation examination. All of them are graduated. Especially, 08 students were awarded the Certificate of the headmaster for their outstanding achievements and many contributions to class activities.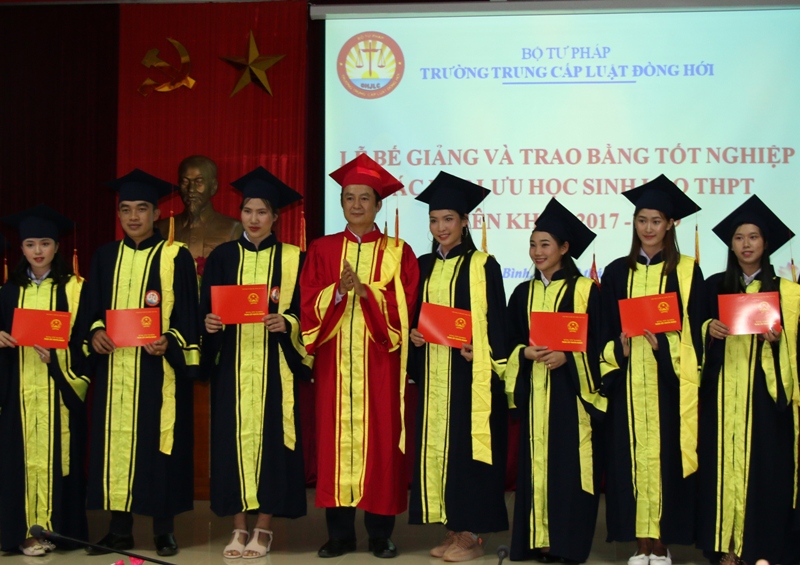 Speaking at the ceremony, Mr. Vo Khac Hoan praised the learning spirit of Lao International students. He congratulated the achievements that Lao International students got in the course. He believed and hoped that the students would promote and apply their knowledge in their work, creating their own success and they will have contribution to the development of the Lao country.
Dong Hoi Junior Law College's
Online: 0
Today: 3
This month: 168
Total: 204148